Eccentric and English are synonymous. And if there is one photographer to be described this way it's Tim Walker. His photos, besides being rare and challenging, they are extravagant.
His country has given Walker inspiring literature and he has also been influenced by Tim Burton's imaginary world. In his work there is something of Alice in Wonderland as well as something "British" that has reached its peak in one of his latest works with another of the most iconic beings of the green Albion: Tilda Swinton.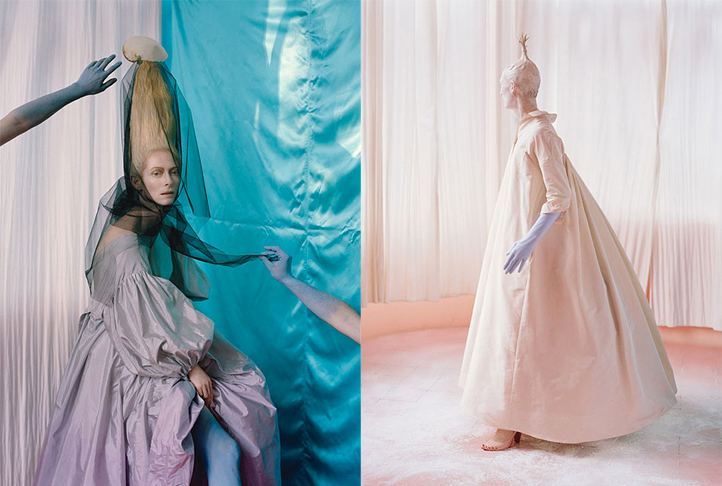 "I liked walking in the countryside with a camera" he confided to a reporter. "And photographing people I knew. Taking photos was a bit like collecting things. When I got a camera I found a reason to go somewhere. And as I like nature I began to construct scenarios for my photos in my mother's garden."
Today in many of his works you see a recreation of a much loved and theatrical childhood. That's where he gets much of his power and adorned ingenuity of soft humour, recreating a long gone era.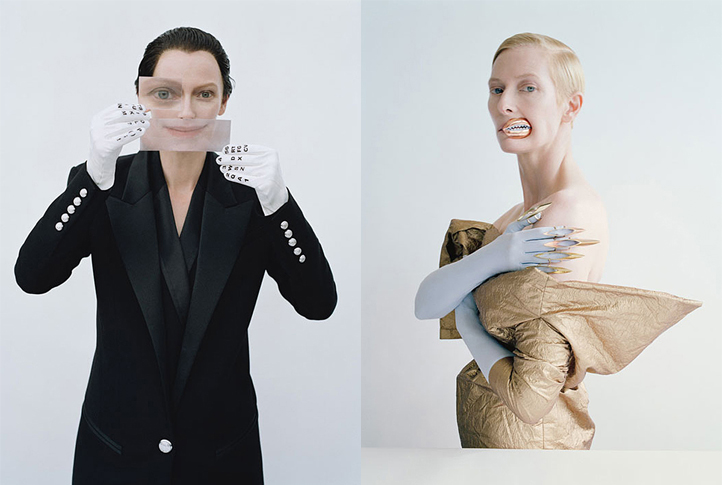 His commitment to fashion photography grew out of his work in a bookstore ordering files of Cecil Beaton – an aristocrat photographer – and then as if he had spent lots of time thinking about the best master to learn from he started to work for Richard Avedon. With these teachers it is logical that his frames have the elegance and beauty of a dream poem.
Any filmmaker, luxury advertiser or photographer wanting to be the "most modern ", still count on Tilda Swinton to make their work something close to sublime and depending on the creativity of the author sometimes bordering on the ridiculous. Tilda on the contrary, always comes as she is: an androgynous beauty transmitting intelligence without having to say a word.
The two have made memorable fashion photographs together with a third country man, a surrealist poet who built a paradise in the Mexican jungle where Swinton and Walker have recreated the greatest surrealists of our time: Salvador Dalí, Giorgio de Chirico, Remedios Varo and Leonora Carrington.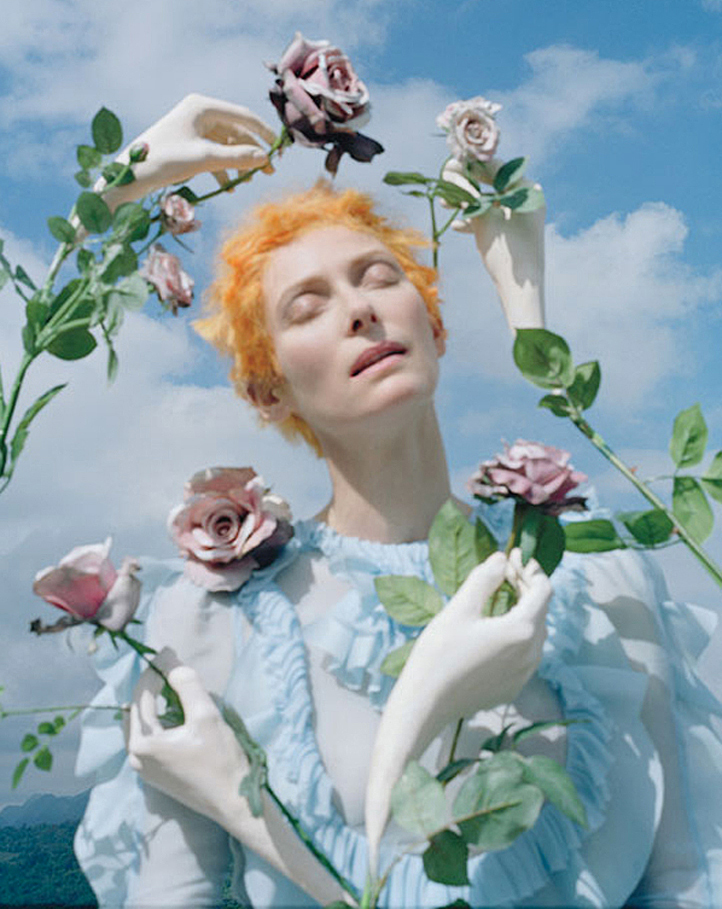 His images capture sublime moments in time, evoking a sense of epic rare drama. Each photo tells a little story that transports us to a world of fantasy and dreams.
Walker is an innovative author bordering on "too – theatrical" without falling over the border, and his innovative photography is one of the most imaginative and exuberant there is nowadays. His style is between fantasy and surrealism and his work is considered excellent for his ability to present amazing worlds and images full of magic in every one of his exhibitions.
Important museums house his collections, such as the Victoria & Albert Museum and The National Portrait Gallery in London. He had his first major exhibition at the Design Museum in London in 2008, coinciding with the publication of his book Pictures.
Walker's works seem to possess a freedom not seen in the work of other photographers, doing justice to the expression that says: "creativity will make you free". Grace Coddington is one of his most faithful styling companions.
Vogue came to buy a Rolls Royce for a photo shoot with Tim because nobody ever knows how much time he needs or what he would do with it. Walker sometimes seems to believe in fairies and sometimes he looks down in the black deep waters but without a hint of sarcasm.