Once upon a time there was Paris in the 1920s and 30s, in the Jazz Era. All the beautiful and wicked people were on view in its cafés. The years between two world wars when everyone enjoyed themselves, until fascism came and put a stop to everything.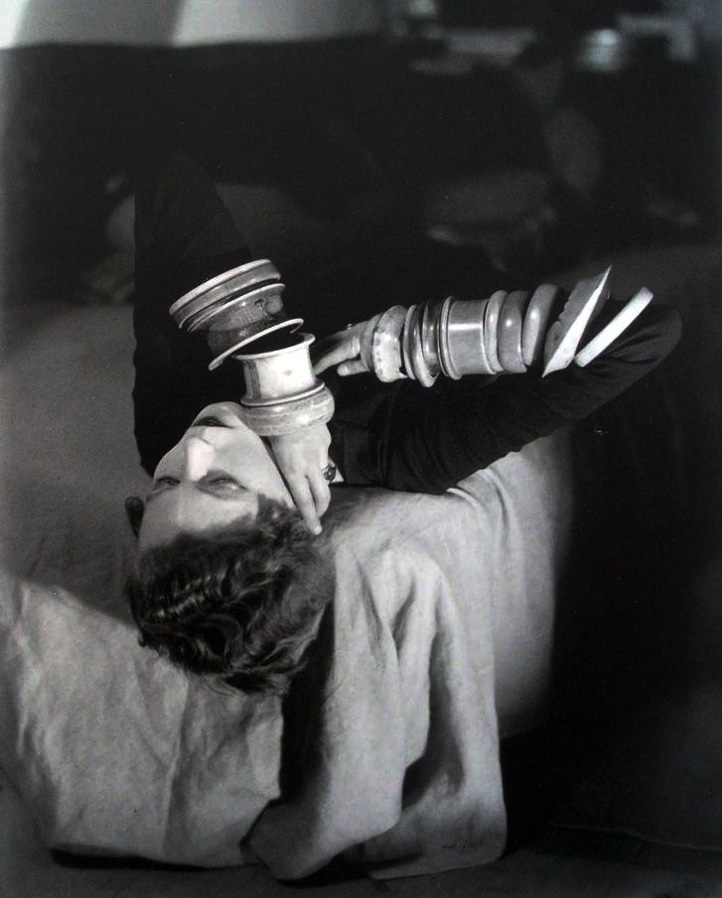 A tall, slender figure in a low-waisted dress with a cigarette in one hand and a strong drink in the other totally mesmerises a group of men. She's Nancy Cunard, the woman who's possibly made best use of the bracelet as an element of style. She would often wear vintage bangles made of African ivory on her delicate arms; from the wrist to the elbow. These bangles became her registered trademark, long before the ethnic style was invented.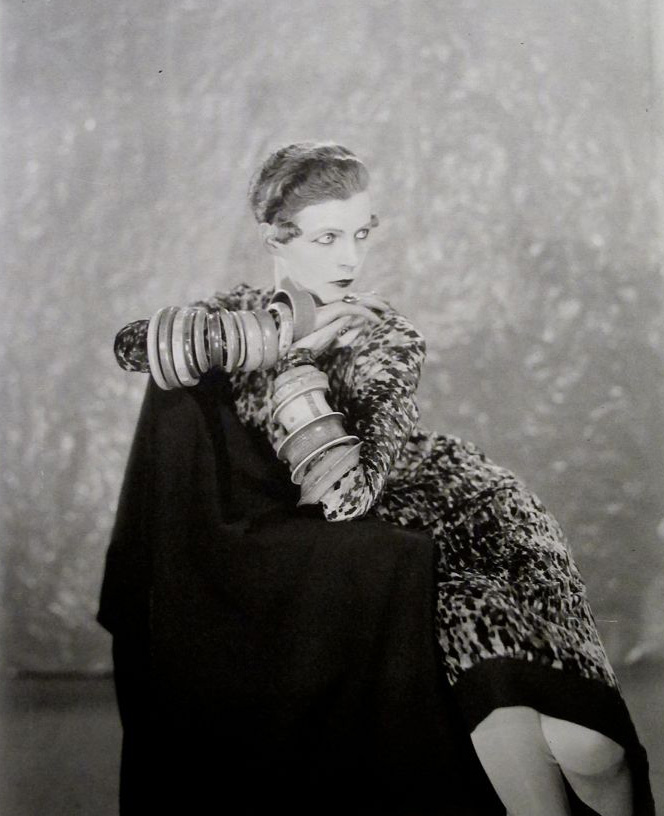 Nancy was a writer, heiress to the Cunard shipping line and a political activist. She was born in the heart of the British upper class but energetically rejected her family's values, dedicating a large part of her life to fighting racism and fascism. Cunard was not only the poor little rich girl who was loved for being the muse, patron and mistress to many of the writers and artists of the time, including Aldous Huxley, Ezra Pound, Louis Aragón, Samuel Beckett, Wyndham Lewis, Constantin Brancusi and Oskar Kokoschka, but she was also a good poet who wrote several books and a fierce campaigner against prejudice and injustice. She had style in more sense than one; not simply by what she wore but also adorned with a head brimming with good ideas.
She was tall, slim and fair-haired with long legs, white skin and large, translucent blue-green eyes. She wasn't exactly a beauty but knew how to dramatise her look with an affected appearance to create her own high bohemian style.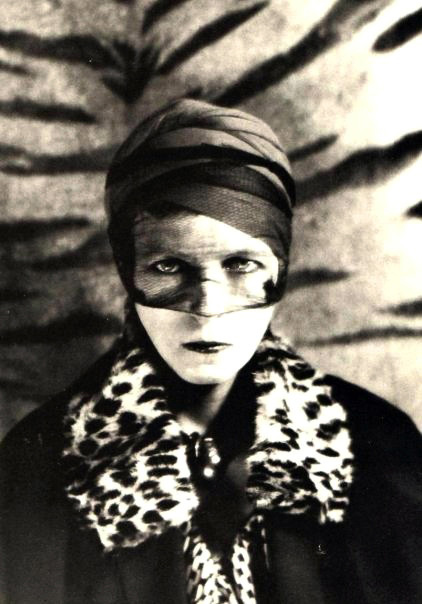 A photograph from a brief conventional marriage at the age of 20 reveals a young woman with a sweet, round face, curly locks and dressed down to the ankles. When she moved from London to Paris in 1920, the ideal city for a writer, she began what she always considered to be her real life as an independent woman. Cunard cut her hair into a Flapper-style bob, plastering curls over her cheeks; she outlined her pale eyes with black kohl, painted her small mouth dark red and dressed in short skirts.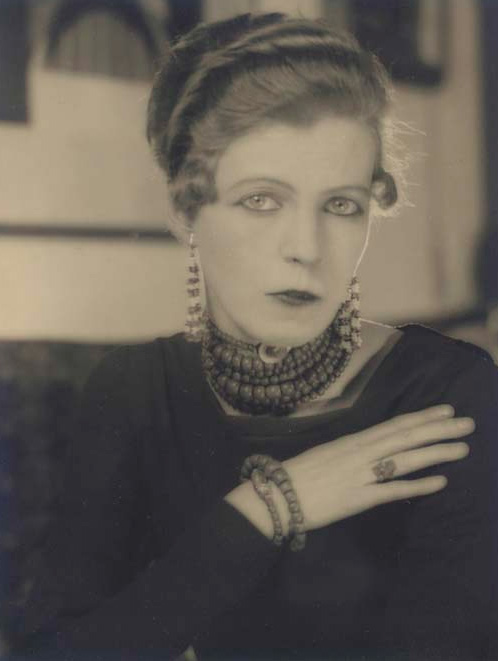 At that time she was a chain smoker, using a long cigarette holder, and became exhaustively interested in all kinds of art and particularly passionate about African culture. And if we add that she lived with an African-American jazz musician called Henry Crowder, we get a rough idea of the impression she used to make, even in a Paris full of eccentric American women.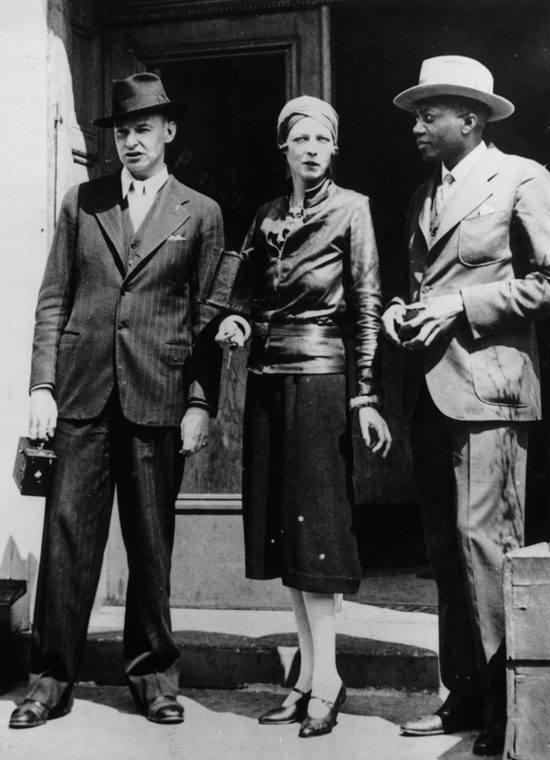 The American Janet Flanner, a writer for the New Yorker who was half in love with Cunard herself, met Crowder on the street one day and asked him why he was always so bruised. "Just bracelet work, Miss Janet", he calmly replied.
Another of the great writers, Aldous Huxley, who was obsessed with her, gave the heroin in his novel the name of Cunard. She was also the woman who became fearlessly involved in the American anti-racist battle and raised thousands of dollars for ambulances and propaganda for Spanish Republicans.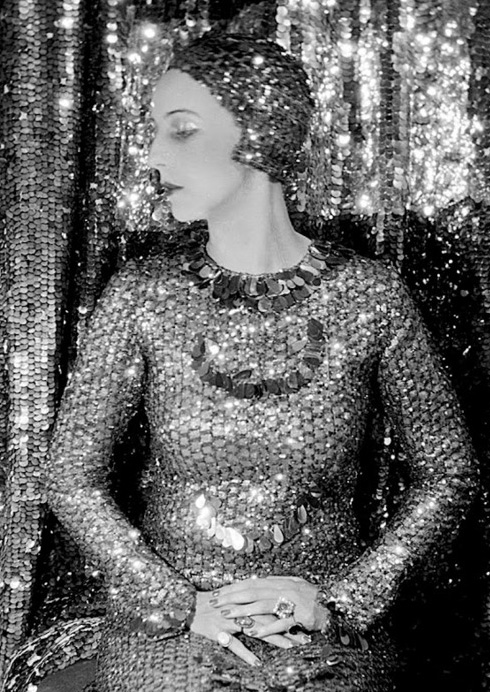 Original and surprising, she broke with her family and fortune. Man Ray photographed her and Curtis Moffat took her portrait together with her lover Louis Aragon, one of the fathers of surrealism. She inspired Brancusi and Kokoschka. And her company published Samuel Beckett, Laura Riding and Ezra Pound. Few women have enlightened the most privileged minds of the great century.
After the Second World War, which she spent in London, she returned to France where she lived the rest of her life. She continued to write, devoted to campaigning for the causes she believed in. Her old age was tough, abandoned by all those she had supported. But even when she was old and sick, she still managed to conserve her elegant poise. Someone who knew her at this time wrote: "a girl once said to me: I come into a room and there, at the end of it, there's the most beautiful woman I've ever seen. Then as I get near her I realise it's Nancy Cunard".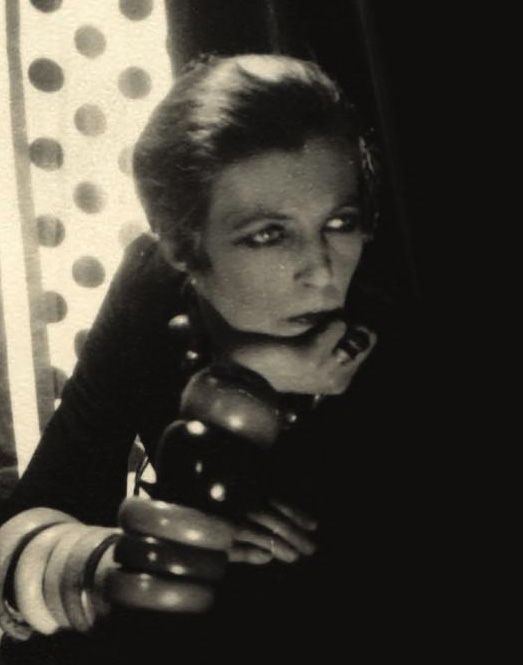 She sailed many seas with the same elegance as the ships that bore her name; elegant, caring, sad, solitary and absolute: "the only thing I have left in life is that feeling of raging indignation".
Nancy was one of those women who make their mark. Because she realised that, to discover the oceans, you have to be brave enough to lose sight of the land.