Miuccia Prada like all young people who lived 1968 still has the heart to the left but the head has necessarily turned a bit to the right. She was a Communist Party sympathizer in her youth and says that it inspires ideas for some of her somewhat austere and very conceptual designs.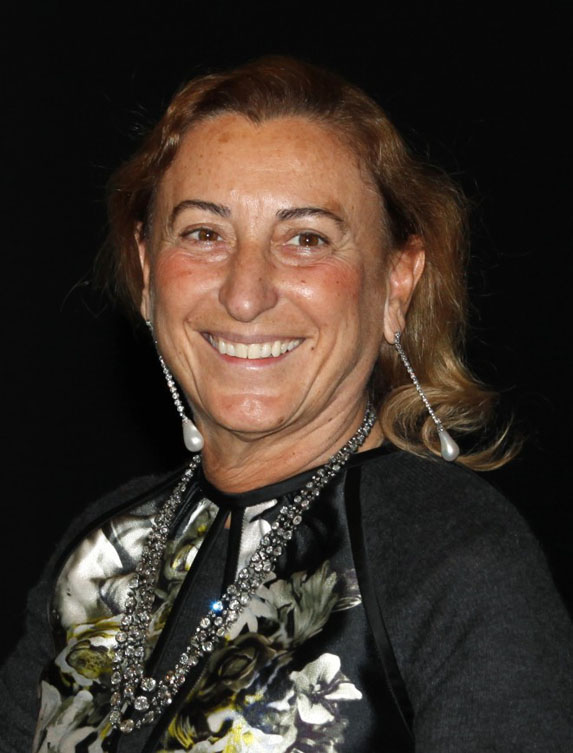 Over the years you get wiser and now Miuccia is passionately devoted to collecting art, to commission the best architects to design the stores and to sponsor social projects.
The logo and the shops are clear objects of desire of many women. She says that it is basic to know yourself. "If you live a sham, it does not work", she says. "You have to be true to your ideas first, and perhaps after some time you will be successful".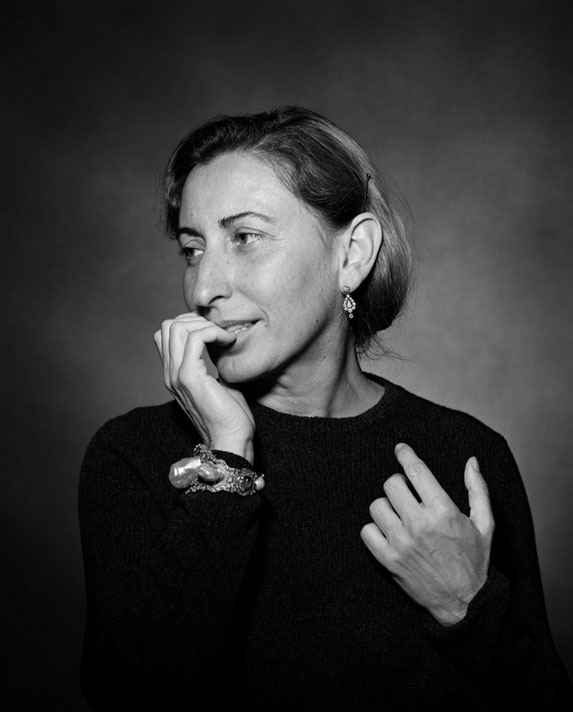 She is apprehensive about what is considered "beautiful " because what she looks for is closer to attraction. And if it's ugly, it should be exciting. "I hate good taste. Elegance and good taste are not easy, but it bores me to surrender to their powers. When I do the collections become too mainstream. I prefer to keep my trash taste because I believe good taste died after the 60s. I want to analyse the ugly. Artists and film do it, why can't fashion designers do the same?"
The always-present psychologists explain that Prada designs derive from "a vision of herself", and that her clothes are clearly full of images born out of the conflict of a woman who wasn't a standard beauty.
Just like many other fashion geniuses she is passionate about art. Her Foundation in Venice is a model of what should be done. Less impressive than Penult, but more powerful artistically. Miuccia and her husband Patrizio are two people passionate about contemporary art and who enjoy new architectural and artistic styles. The firm devotes part of its efforts to support and produce contemporary art.
Every major fashion brand is, to some extent, an artistic premise. And when it comes to dedicating a space to fine art, the world would agree that Miuccia has a place apart. Miuccia, according to herself, never wanted to be involved in fashion: during the first part of her life she was a communist and theatre artist. However, eventually she ended up in the company and the rest is history, and success.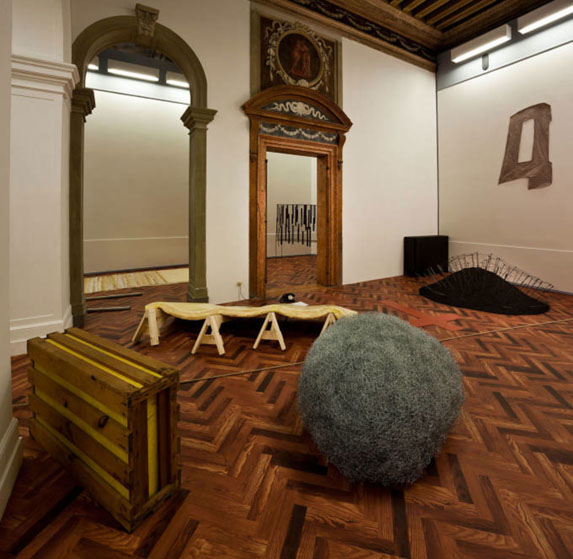 "I hate fashion, but I also love fashion," she explains. And no wonder, because contradictions are part of the most structured brains. The Marxist approach argues that to clear things up it is best to sharpen the contradictions of the system. So Mrs Prada is contradictory because she can be.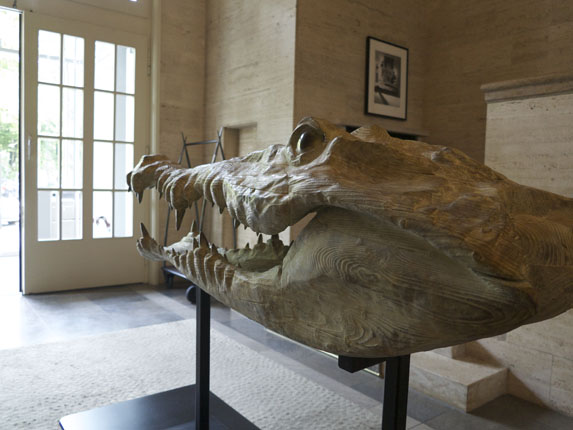 According to Mrs Prada, "curiosity about the world, society and culture are at the heart of the creativity and modernity of our firm." To Suzy Menkes, Miuccia is "the master of us all".
In Venice in the palace Ca Corner della Regina located in the Canal Grande, she set up her Foundation and collection of modern art. This year on the occasion of the Biennale she has opened a legendary exhibition: The Project " When Attitudes Become Form", conceived in Bern in 1969 by Harald Szeemann, has been rebuilt for the event. Already back then it was considered a radical project cantered around the linguistic concept. Curated by Germano Celant, and with the help of Koolhaas, the structure of the foundation has changed, rebuilding the halls of the Kunsthalle in Bern. Prada is excellence.
Prada is an educated woman. Doctor in Political Sciences, she is educated but restless. She was once a real rebel in the family, and later she took over the family business and demonstrated that her creativity came from that concept. For her an act as reviled as getting dressed every day has political importance and is the engine that drives the collections and the creative initiatives of the firm. In a world where there is little time for anything, clothes "can be a powerful tool", she says.
She turns her opinions into shapes.