There are heads that, no matter how extravagant they may appear, are not only good at wearing hats. The British are addicted to strange headgear and hat-making and wearing is as deeply rooted as teatime. Isabella guided and discovered the great legend of headdresses: Philip Treacy, but she didn't just devote herself to being extravagant. She also spotted the talent of Steve McQueen, was fashion director for the lifestyle magazine Tatler and style director at The Sunday Times.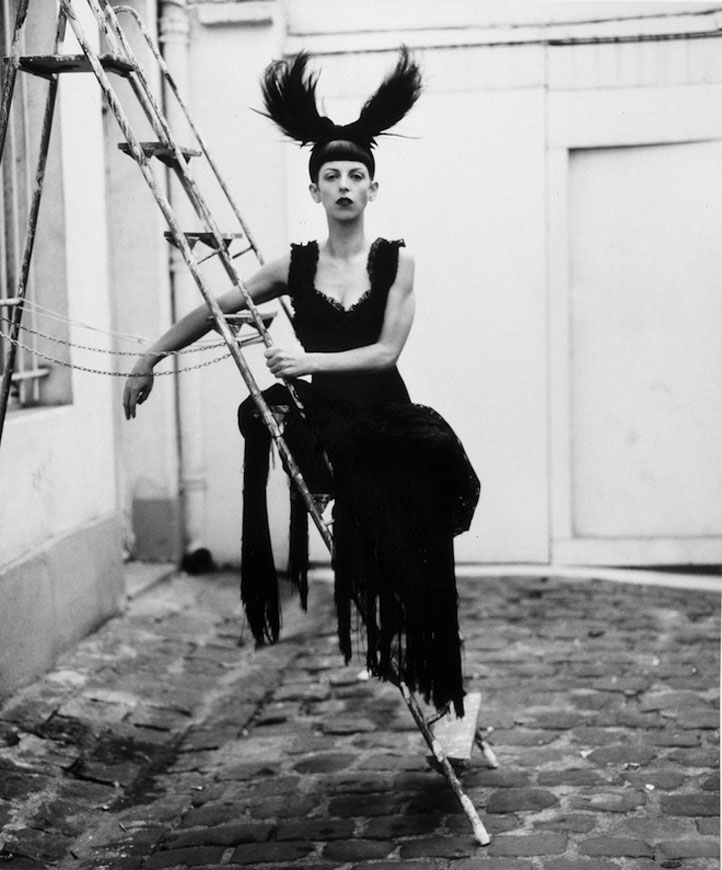 Next Wednesday, in collaboration with the Isabella Blow Foundation and Central Saint Martins, "Isabella Blow: Fashion Galore!" opens at Somerset House in London, an important fashion exhibition that pays homage to her extraordinary life and vision in discovering British icons of fashion and art. Isabella was to fashion what Charles Saatchi has been to British art.
Born in the rarefied world of the British aristocracy, her career started in the early 1980s as assistant to Anna Wintour at the U.S. edition of Vogue. Driven by passion and outstanding creativity, she was the source of inspiration for a number of artists and designers. This exhibition displays more than a hundred pieces from her incredibly sophisticated collection, one of the most important private collections from the end of the 20th and early 21st century and now owned by Daphne Guinness. It includes garments from the many talented designers Isabella unearthed and helped to launch, such as Alexander McQueen, Philip Treacy, Hussein Chalayan and Julien Macdonald, among others.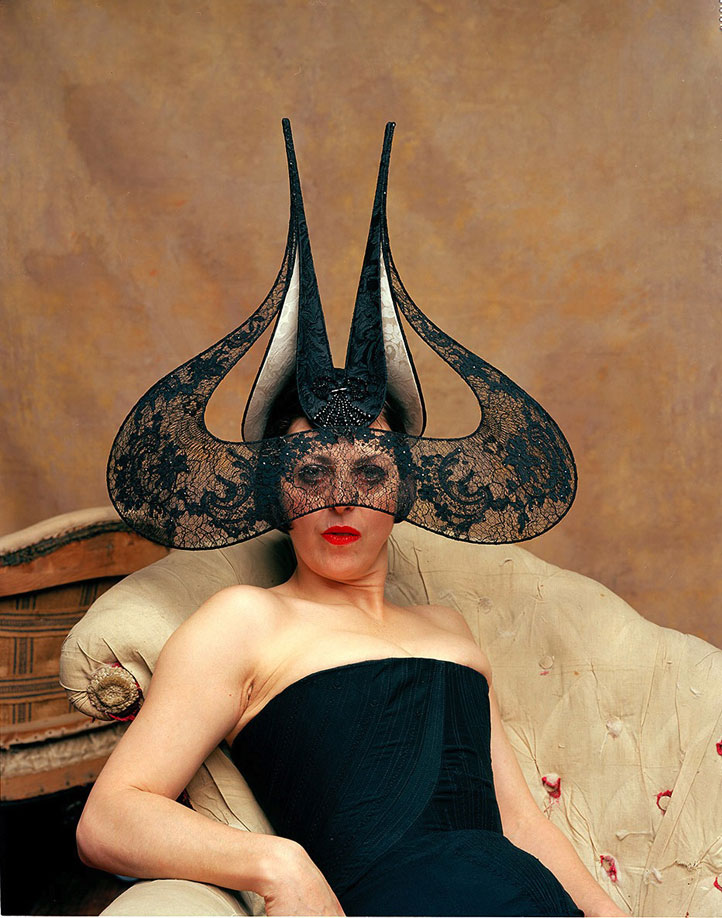 Isabella is also famous for having discovered the models Sophie Dahl and Stella Tennant, as well as for her work with great photographers such as Steven Meisel, David LaChapelle and Sean Ellis, pushing the boundaries of the conventional in her increasingly provocative fashion spreads and setting herself up as a legendary figure within international fashion and the world of contemporary art.
Curated by Alistair O'Neill with Shonagh Marshall and designed by the award-winning architecture studio Carmod Groarke, with sets created by the famous designer Shona Heath, this exhibition will reveal the radical nature and extensive range of Isabella's collection, a life lived through clothes.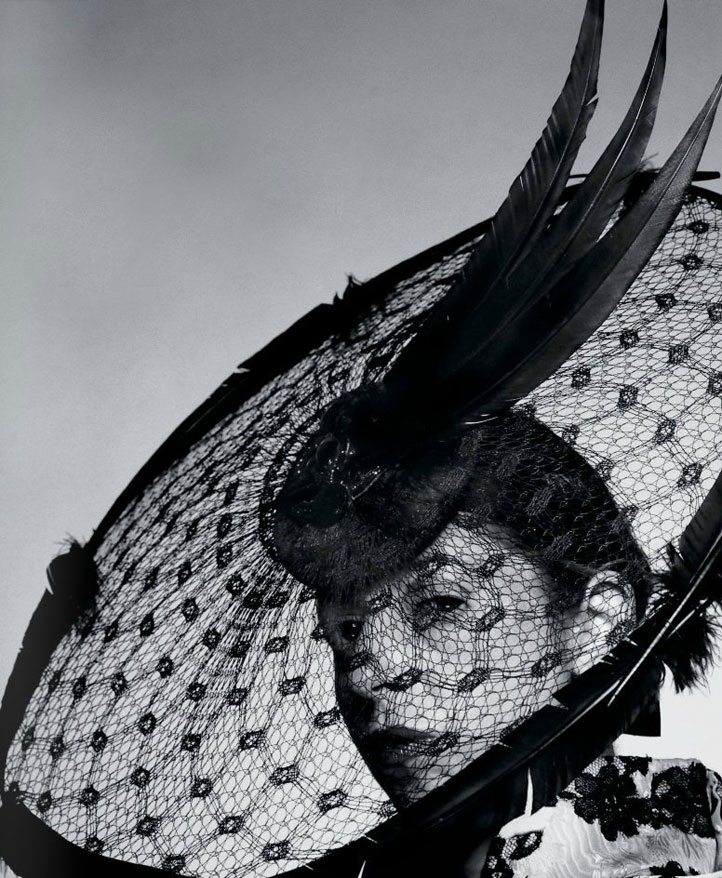 Daphne Guinness says that "For me, this exhibition is a sweet and sour event. Isabella Blow made our world more vibrant, leaving colour behind her with each step she took. It's a homage, in memory of a dearly loved friend with the hope that her legacy serves to help and inspire future generations of designers".
Isabella was a difficult woman with a difficult life. She used to say her brother committed suicide after her mother went to fix her make-up and left the children on their own. There's also the story of her grandfather, made into a film, who killed his wife's lover in Kenya, escaping prison but not the rejection of his peers.
Her husband, whom it's said she married for personal gain, had a lot of possessions but little money. Issie was obsessed with the large houses she lived in, a fixation only comparable with her preoccupation with money. Her rich father had only left her 5,000 pounds and she was convinced she'd end up on the streets.
Her extravagant taste for details meant that her bills at Conde Nast were astronomical. She used to say that "getting good photos, models and settings was expensive and, if they cut costs, it ended up being terribly boring".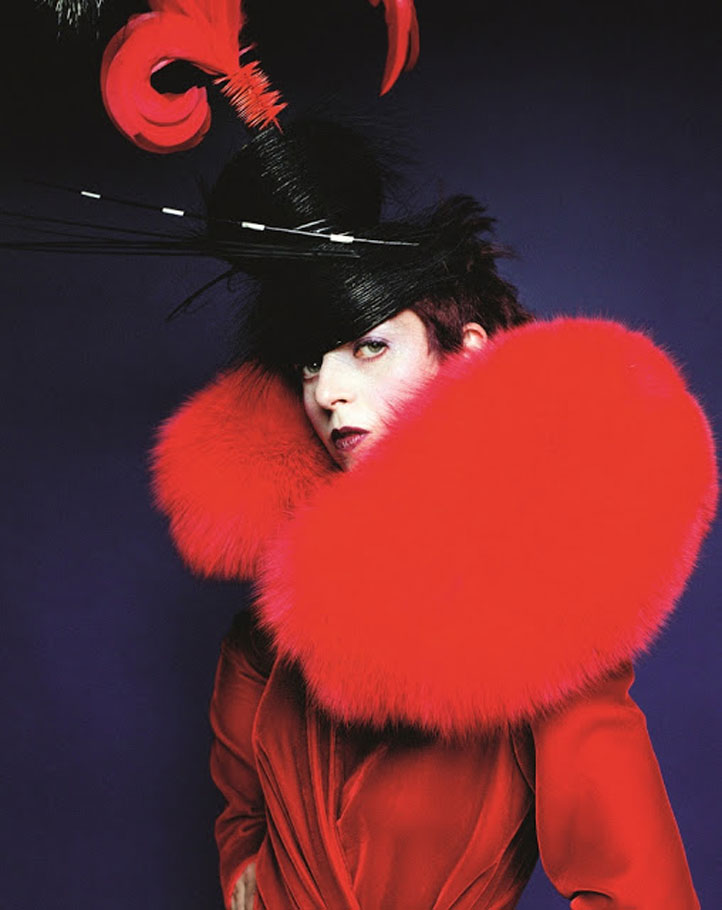 Strange and accursed, as defined by F. Scott Fitzgerald who wrote that "all life is a process of breaking down". While life was a non-stop party, Isabella also had outbreaks of depression and the day came when she left a group of friends, telling them she was going shopping, only to take some poison and die at the age of 48, without anyone being able to do anything except take her to hospital.
Whenever Isabella went out, she would never forget she had a lobster on her head or a parabolic aerial. On the other hand, life was always lived in the fast lane: she smoked Benson & Hedges, didn't wear underwear and her life's passion were good jewellery and haute cuisine, although she didn't have much else. They say she was born at the wrong time. In spite of everything, her slogan could very well have been "life's an adventure of our own making". Her irony could be seen in the baroque lounge of her home that had a neon sign saying "conceptual decoration". Pure contradiction.
To accompany the exhibition there'll be a catalogue with photographs of the whole collection by Nick Knight, published by Rizzoli.